Quality is paramount at Unie-Pool!
Unie-Pool guarantees the quality in the services it provides. We are therefore certified by NBBU, SNA and SNSF. These quality standards guarantee quality, reliability and optimal housing for everyone. The fact that our clients appreciate this approach is available for all to read in the references.

The operational management of Unie-Pool gives every jobseeker a fair chance at a good job, regardless of age, gender, marital status, sexual orientation, life, political or religious beliefs, race, ethnicity or nationality.
Safe, working alone at the workplace is a must for Unie-Pool.
Undesirable behavior = bullying, discrimination, sexual harassment and/or aggression will never be accepted and can be reported to the confidential adviser within Unie-Pool.
Bakkerij Fuite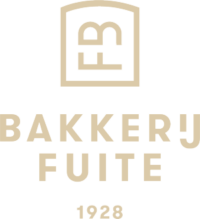 Given my experiences with Unie-Pool at my previous client, I immediately contacted Unie-Pool during the first week at my new client. I saw that they had daily problems here with employment agencies that promise a lot, but ultimately deliver little. A full-continuous production company such as a bakery has an interest in continuity. In the past 5 years I have worked very intensively with Unie-Pool and deployed around 90 employees on a 24-hour basis, from packing employees to machine operators and from order pickers to reach truck drivers.
In particular, the flexibility of Unie-Pool is of an exceptionally high level, if I compare this with all employment agencies I have worked with before. If employees are ill or cannot come to work because of someone else, a replacement is arranged immediately and in most cases this also happens before the start time of the shift. For example, if there is an employee who does not comply with the (house) rules, one of the job coaches responds adequately and that person is immediately addressed.
Because Unie-Pool uses job coaches from various countries, employees can always communicate in their own language if things are unclear. This also makes it much easier for us as a client, because the language sometimes proves to be a barrier. In the daily contact with the planners of Unie-Pool you notice that there is a very open and honest cooperation, where the goal is always to achieve the best. And not entirely unimportant: I have always understood from the employees themselves, without exception, that they choose Unie-Pool precisely for 3 reasons;
They are paid their salary at the same time every week
They have the accommodation well organized and charge reasonable rates for it
They have the transport / fleet in order
Bart van Riel / Bakkerij Fuite